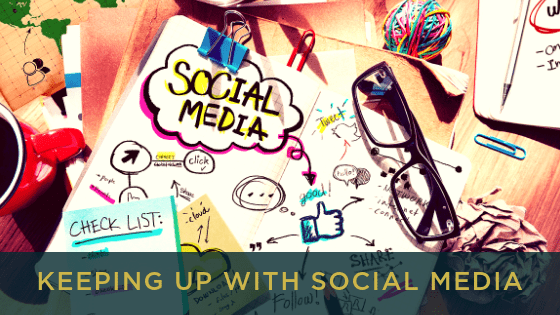 Keeping up with Social Media
I just love Social Media!
I'm Alicia. I work part-time from home helping to organise Facebook content, working with content writers and a graphic designer to create posts and articles, mainly for Facebook groups which have thousands of members.
Creating good Social Media content can be detail orientated and repetitious but I love how it serves to connect people, gathering community and team spirit and encouraging people to join in! That, for me, is what Social Media is all about.
The children of today are born into a technical world and it's how they know the world to be. I have two children and my oldest daughter absolutely loves gaming and graphics online and has even been trying to teach me coding. With all of the discoveries and work being done around AI (Artificial Intelligence) and communications and engineering, it's only smart to get educated about new ideas and new ways of doing things.
Let's start with a very basic principle. Social Media is not the same as 'being online.' Online can mean browsing on Google for something: a holiday, checking out restaurant reviews or shopping for a new coat at your favourite online clothing store.
Social Media (note, capital S and M – it's a proper noun these days!) is about connecting groups and communities and each person's journey of personal branding. It is about building relationships – just like meeting them face to face.
There are no set rules or one particular way to do things and I find that Social Media is very forgiving. Nowadays people are either looking for what's authentic or what is different, so being yourself or being creative both work well.
Social Media is evolving at such a rapid pace and new platforms are being discovered all the time which can make it feel daunting to keep up.
I like to focus mainly on Facebook for businesses – it's a great starting place for small business owners – throwing in some Instagram for branding, photos and visuals. Twitter and LinkedIn are great for B2B (business to business) but the most important factor will be considering where your customers 'hang out.'
Getting creative with your content can seem like fun and a relatively easy thing to do once in a while, but to come up with valuable content time after time, day after day, week after week is the real challenge for growing businesses. I've explored lots of different strategies and I find that, whatever you do, the most important factors are authenticity, providing value, consistency and design.
People who scroll through Social Media tend to respond well to emotion and visuals over most other methods of attraction marketing. For example, a photo of a cute or funny animal, a person deep in thought or a beautiful landscape will attract more attention as they spark an internal reaction which will usually lead people to engage. To get more engagement on your posts, try adding a thoughtful quote with your photo or tell your audience an interesting fact they didn't know about you, your product or something related to your business.
Never be afraid to experiment. Play around with colours, fonts, and filters to make your designs more appealing to the eye, but don't stray too far away from what rests well with you. If you seem unauthentic, chances are you will probably be attracting the wrong audience anyway!
If you are being held back from giving Social Media a try because you think what you do is uninteresting or mundane to be put out there, well that's where you are wrong. Our culture has developed a 'big brother' aspect to it, where we just love to get an insight into other people's daily lives – so share yours!
Just always be sure to make it positive! I would discourage using Social Media to complain about something or someone or to spread 'bad news'. It seldom ends well. Aim to uplift readers and provide value. People love to see happy smiling faces, families, friendship, travel, health, pets, celebrations and art. Helping them start their day with a smile is sometimes just as valuable to them as a deep insight on a business topic.
Using Social Media to educate, Inspire, teach, encourage, provoke thought, be artistic and deliver great news are ways to build a great following. Using Social Media for what it really should be used for – to make connections – can inspire the next person to do the same and the next, and the next and the next… all leading to building a positive online culture.
So remember… Authenticity and Value!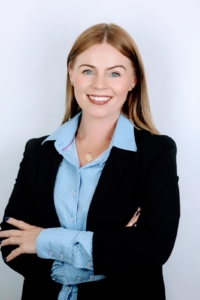 Many thanks to Alicia Withey for this guest blog. To connect with Alicia you can like her Facebook page, SmartBus or on Instagram @socialmediasmartbus.
https://www.creativewords.cc/wp-content/uploads/2018/12/BlogHeader_GuestExpertSeries_AliciaWithey_FINAL.png
315
560
The Content Alchemist
https://www.creativewords.cc/wp-content/uploads/2022/07/CW-LOGO-R-Landscape-White-300x128.png
The Content Alchemist
2018-12-12 13:00:08
2018-12-12 13:00:08
Keeping up with Social Media