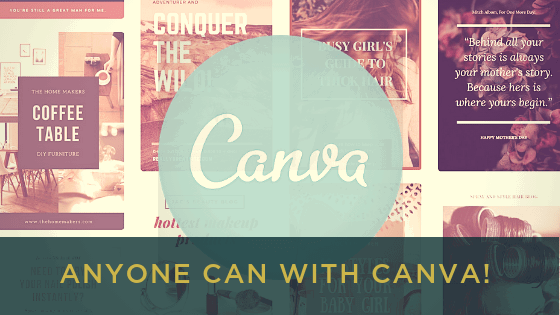 As the online market place expands, it's increasingly important to develop ways to stand out from the crowd. Chances are, your business is in an already-busy sector, so showcasing your uniqueness through your visual content can be the thing that lifts you out of the sea of 'vanilla' and helps people to notice you!
Weaving your personality and individual style through all of your content, is the perfect way to shout from the rooftops what you're all about. Documents, marketing materials, social media graphics, eBooks… the list goes on, and when you create visual consistency across the board, your perfect customers begin to know, like and trust you even more quickly. Never underestimate the feelings that images, words, colours, fonts, layouts, etc. can invoke in others – we are visual creatures after all!
Part of my work as an online visual stylist, is to help clients connect with who they are right now, outside of the business they run, so we can incorporate those unique tastes and passions into the visual styling of the content they create. When it comes to the practical design element of this work, my go-to tool is Canva.
So What is Canva?
Canva is a one-stop-shop for all things creative! With a user-friendly drag and drop format, Canva makes designing and publishing gorgeous graphics, marketing materials, eBooks, presentations and more, a walk in the park!
You can browse more than 50,000 editable templates, and if you're new to design these are fantastic for getting you going. However, if you're feeling more adventurous or have some design knowledge under your belt already, you can start from scratch with a fully customised design. With access to millions of stock images, illustrations, icons and fonts, and the option to upload your own as well, Canva makes creating uniquely styled content super-easy!
A Canva Standard account is free to set up and there's no charge for its essential features, so you can get your creative juices flowing without paying a single penny. Premium elements are charged for, but you'll see any costs detailed clearly next to the image, template, etc. you wish to use.
A Canva for Work account is a paid for service and provides access to additional functionality and features.
Who is Canva for?
The simple answer to that question is: everyone with internet access and a desire to create designed content. For instance:
Small businesses on a budget who want to stand out from the crowd
Larger organisations who want to ensure brand consistency and formatting across all of their documents, presentations, social media graphics, etc.
Professionals who are looking for ways to engage their audiences visually
Individuals who want to develop their design skills for work or pleasure
My Top 5 Canva Tips
Use the search feature – with thousands of templates, images, icons, fonts, etc. to choose from, I highly recommend using the search feature to narrow your options and speed up the process
Select templates that reflect your personality – remember, what you're creating is a representation of you, so bring all of you into the creative process. If you're naturally an untidy or messy person, find templates or create from scratch something that has a looseness within it like splashes, smudges, blurred edges. Or if you like order or neatness, go for slick templates with structure and defined lines – you get the picture!
Use the photo editor – whether you're using a free, paid or your own uploaded image, you can change the look of your image using settings that include filters, tints, brightness and more. This is a great way to align images with your visual style.
Rinse and repeat – once you've created a content style, consistency is key! So rather than reinvent the wheel each and every time, use your original design as a template by selecting the copy function. Simply log into your Canva account, hold your cursor over the design you want to copy, click the dropdown top right and select 'make a copy' – be sure to then open and edit the version with COPY in the file name.
Have fun and play – expressing yourself creatively is supposed to be fun and free, not stuffy and in-your-head professional. Take the chains of expectation off, let loose and see where your inner artist takes you. And before you say I don't have an inner artist – stop – we all do! Yours will not express itself in the same way as the next person's and that's perfect, because it's your unique creative expression that the world needs, not a second-hand version of someone else!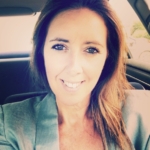 Many thanks to Katie for this guest blog. If you want to find out more about Katie and Destination Freedom or get in touch with her, you can email katie@destinationfreedom.co.uk for more information.
https://www.creativewords.cc/wp-content/uploads/2018/11/1.png
315
560
Katie Foster
https://www.creativewords.cc/wp-content/uploads/2022/07/CW-LOGO-R-Landscape-White-300x128.png
Katie Foster
2018-11-14 13:00:04
2018-11-14 13:00:04
Anyone Can with Canva!