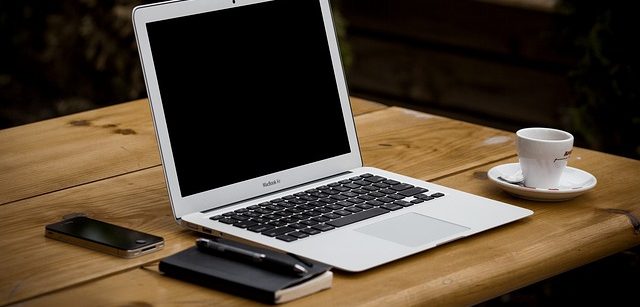 Blogging – bringing it all together
In this Creative Words blog series, we've covered a variety of topics relating to blogging. In case you missed any of it, I'm wrapping up the series with a quick recap of some of the highlights.
In this article we covered the role of blogging even in this fast moving world of social media, taking the form of long form articles rather than short posts over the medium of Facebook or Twitter. It's easy to miss individual posts and beating the algorithm is an ongoing battle to be seen. Thus blogging still has a role to play. For businesses it provides original content and gives potential customers a showcase of what you do. For individuals it can be used as a record of a personal journey. Charities and nonprofits can use blogging to raise awareness of their cause by using it to host success stories inexpensively.
This article covered the different kinds of blog out there, as well as the reasons that one might find to start a blog. These causes could be to share wisdom, engaging your audience with a unique insight on a specific topic. A blog could also enhance a customer experience, suggesting new ways to use a certain product, or blogging about things relevant to your specific client base. Blogging can also document challenges and adventures in your personal life in order to encourage and support individuals who may be in a similar situation.
This article essentially articulated the questions you should ask yourself when writing a blog:
Who is your audience? Who would be interested in what you have to say?
What do you want them to gain from it?
How much do you share? Consider whether you are giving away too much, too much information about your personal life or too many of your business secrets.
How often do you plan to blog? Balance an achievable schedule with managing to keep your audience engaged.
How do you plan to share it wider? How will people see the blog in the first place?
Do you want comments? They can give you an insight to how you're doing but it is something of a double edged sword
Which blog provider should I use? Consider the relative merits of the different providers, and the kind of users that use each.
This article delved into the 'how' of blogging mostly. There are no fixed rules when it comes to structuring a blog but this article should have given you some basis. The article told you about Barbara Minto's Pyramid Principle, where the article is divided into several parts. A situation to describe something in the article that's important to the user; a reason for why the issue requires attention; a question and answer representing the main thought for the article; three or four key lines to back-up the main thought. It's best not to follow any structure rigorously, but this article outlined some basic ideas.
This article talked about the best way to engage new readers to your work. Social media seems like the obvious answer but, as I said earlier, it lends itself to short sharp ideas, rather than long form articles. The article talks about an easy trick to make your articles more easily shared on social media, by making blogs out of several ideas which can be reused for multiple platforms.
The headline should instantly grab attention, then the opening paragraph is what will show on social media and should convey the right message about the article's content. Your key lines can then be used to make points for rhetorical questions to encourage people to engage over social media.
That's all folks!
I hope you've enjoyed this series on blogging. If you have, please feel free to comment below and tell me what you found most helpful. And, of course, let anyone else who is considering a blog know about this series.
https://www.creativewords.cc/wp-content/uploads/2017/04/cropped-writing_1492271664-1.jpg
307
640
The Content Alchemist
https://www.creativewords.cc/wp-content/uploads/2022/07/CW-LOGO-R-Landscape-White-300x128.png
The Content Alchemist
2018-03-21 12:50:41
2022-09-13 16:39:35
Blogging – bringing it all together