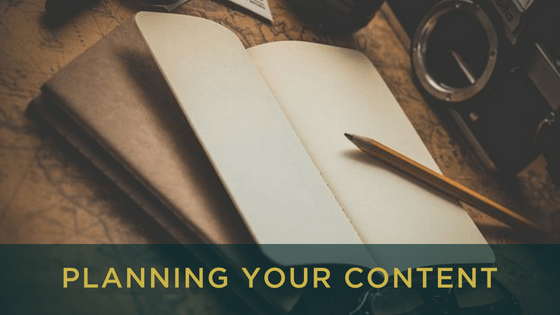 One of the master keys to feeling on top of your content is by planning ahead. This will not only help you produce content, but also maintain an audience who are more likely to follow your work. Here are my top tips for planning.
Think about the audience and the value you can bring to each.
Before you get into what you want to say, get to know who you're writing for. Think about the different audiences that might be attracted to your work, and consider what each of them are looking for.
For instance if you're a chef, sharing recipes online, your audience will include other professional chefs as well as enthusiastic amateurs looking for a fun cooking experience. It's important to tailor your content for both groups by focusing on what each person is looking for.
Ask people about what they'd like to see you talk about.
Never be afraid to ask potential audiences what they'd be interested in seeing. Even if it's just talking to your friend and asking them "if you were reading my blog, what would you like to see?".
Think about the comments that you receive on your posts on social media. What are the common questions that people ask? If there is something that people are clearly interested in, think about how you could turn that into content.
Listening to your target audience is the best way to know what you should write about next.
Set themes to simplify the planning
The Creative Words blogs have been separated into series, all revolving around a different topic. You can do the same.
Decide on a theme and then produce a range of content, so your live-streams, videos, blogs and social media posts all cover the same messages. Once you have a theme, separate that into four or five key ideas to cover- each one representing a week of content.
This is a great way to make planning easier for you so you're not scrabbling for ideas to write about, as well as keeping your audience engaged.
Outline everything in advance.
As I mentioned in my blog Think Pyramid the best way to write is to structure all your ideas around a key idea. You can do this with any type of content you produce.
Once you've got your topic for the series, grab all the ideas you can and link them to four or five main ideas. This makes writing easier and ensures you don't get stuck at the last minute. Having an outline also means you won't keep saying the same things over and over again.
Be realistic
Don't overstretch yourself by setting an expectation for an unsustainable amount of content. Try do a few content types really well and stick to these until you've mastered them. Then add another one or two which add depth to what you are saying.
Don't forget to set aside time to produce and refine the 'static' content such as fliers, logos and banners that don't change too often but which need to be kept up to date.
In my previous series I covered a lot of tips for planning out individual pieces of content. Remember that these tips don't just relate to writing, you can use them for other types of content too. Try planning out a content series of your own, think about your topic, key ideas and types of content you'd want to produce.
https://www.creativewords.cc/wp-content/uploads/2018/09/BlogHeader_PlanningYourContent_V1.png
315
560
The Content Alchemist
https://www.creativewords.cc/wp-content/uploads/2022/07/CW-LOGO-R-Landscape-White-300x128.png
The Content Alchemist
2018-09-05 13:30:47
2018-09-05 13:30:47
Planning your content